New delivery of a Xouva 4.90 in Sada
The delivery of a new Xouva 4.90 took place last May 15th in Sada. This new unit, named A-02Nudos, belongs to our friends of A-02Velas. This association was created a couple of years ago by Gemma and Laurent, and they purpose is to provide accessible and sustainable nautical experiences to everybody, both onboard their new Xouva 4.90 and onboard their 10 meter sailboat.
In order to provide universal access to the boat, this unit has been customized to a great extent: the port side seat has been reduced 45 cm in length and the console has been installed so that it can be moved aside. This way any wheelchair can be installed in the fore part of the cockpit. In addition, an extended aft platform was installed to provided a better, safetier and more confident way of embarkation. Confident is very important for many people with movement dificulties, to avoid ruining their nautical experience.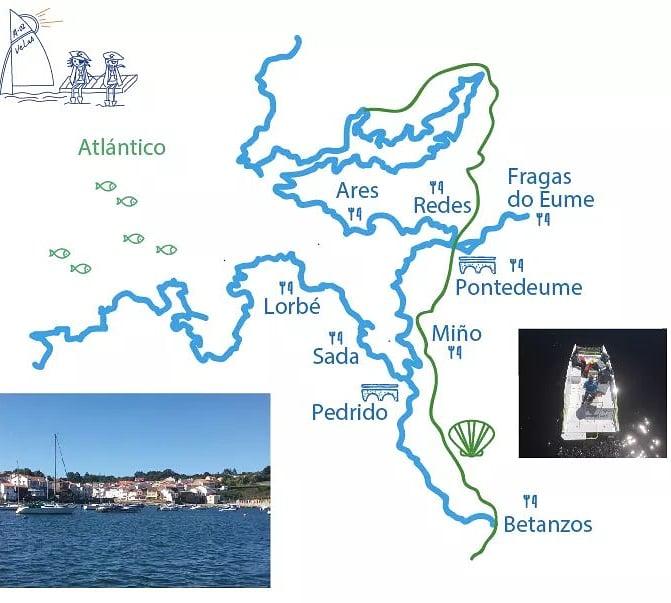 This new Xouva 4.90 is already in operation in Ares and Betanzos bay, and 9 different routes are offered, operating from several ports: Ares, Redes, Pontedeume, Miño, Betanzos, Sada and Lorbé. Most popular plans are the visit to the Natural Parck As Fragas do Eume, sailing the Mandeo river, from Pedrido to Betanzos, waters that belong to the Biosphere Reserve Mariñas Coruñesas e Terras do Mandeo and sailing around the mussel parks of Lorbé.
To enjoy a peaceful and silent navigation contact:
Gemma: +34 637 590 660
Laurent: +34 630 402 307